European Photography Festival
El mayor festival de fotografía y vídeo de Europa.
5 congresos, 3.000 metros de feria y zona comercial, música y  conciertos, presentaciones y exposiciones.
Todo bajo un mismo tema, la fotografía.
Abierta reservas de espacios y stand, escríbenos
NOS HAN VISITADO  /  WE HAVE BEEN VISITED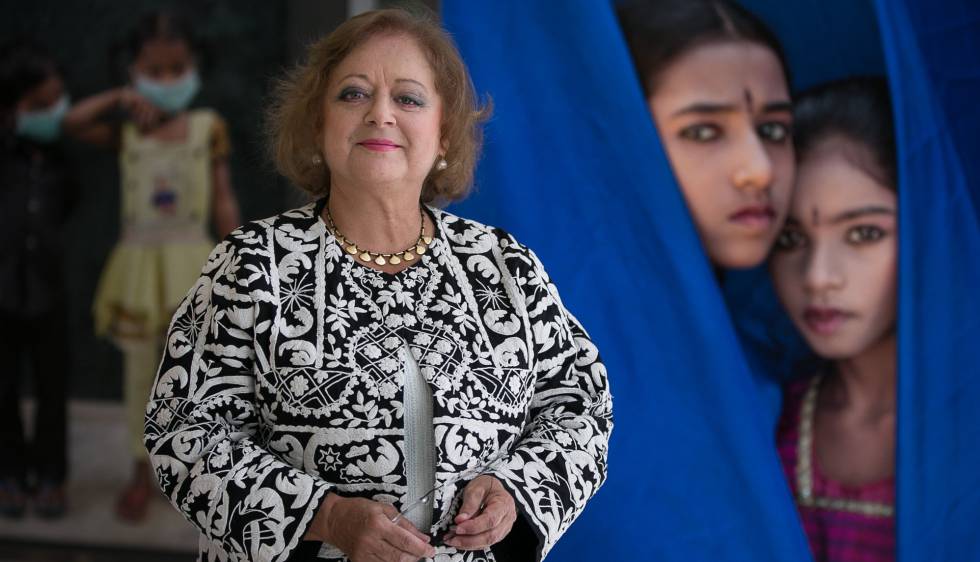 Photo Forum Fest hace parada en Sevilla el 27 de Noviembre
leer más
Maxcolor vuelve a confiar en Photo Forum Fest 2020
leer más
Sony estará en Photo Forum Fest con todas sus novedades
leer más
LOS EVENTOS  /   THE EVENTS
LIFE PHOTO CONFERENCES
Llega a Barcelona el primer congreso sobre fotografía de naturaleza, aventura y viajes. Los más afamados fotografos, videógrafos y especialistas del sector estarán en LIFE PHOTO.
The first congress on nature photography, adventures and travels arrives in Barcelona. The most famous photographers, videographers and specialists of the sector will be in LIFE PHOTO.
PORTRAIT LIVE CONFERENCES
Portrait Live Conference es el primer congreso de fotografía de retrato de Europa. Los más aclamados fotógrafos internacionales de retrato estarán en este evento impartiendo conferencias y talleres especializados. Photo ©ANDY GOTTS
Portrait Live Conference is the first portrait photography conference in Europe. The best international portrait photographers will be at this event giving conferences and specialized workshops. Photo ©DAYRON VERA
FAMILY TIME CONFERENCES
Conferencias y talleres de fotografía de familia documental, life style, maternity o newborn… pero sobre todo inspiración, negocio y marketing que podrás incorporar a tu modelo de negocio fotográfico. Phofo ©Meg Loeks
Photograph of documentary family, life style, maternity or newborn … but above all, inspiration, business and marketing that you can incorporate into your photographic business model. Phofo ©Meg Loeks
VIDEO FORUM EUROPE
El nuevo concepto nace para descubrir las tendencias más punteras en el sector de la formación de videógrafos de bodas y social. VÍDEO FORUM propone una visión más alternativa y de autor con los referentes que marcan estilo dentro y fuera de nuestras fronteras. Foto ©Eric Parey
It's a new concept to discover the best trends in wedding filmmakers formation. Vídeo Forum will show you a new alternative and author film from the best world filmmakers.
BODAF EUROPE TEN EDITION
Décima edición del congreso de Bodas más esperado. Si quieres aprender, si quieres crecer como profesional de la imagen Bodaf Europe es el mayor congreso de Europa. Photo ©Luke Bell
Tenth edition of the most anticipated wedding congress. If you want to learn and grow as a professional image Bodaf Europe is the largest congress in Europe. Photo  ©Luke Bell
MORE THAN A PHOTOGRAPHY FAIR
A building, 5 congresses, 3,000 square meters of commercial area for photographers and videographers and more than 50 presentations and keynote zone of photographers with presentations, motivation, technique, marketing. Photo Forum Fest is the meeting that no photographer or videographer should miss.
WHEN AND WHERE
15, 16 and 17 April 2020 | FIRA DE BARCELONA MONTJUÏC
Soon we will announce the programming.
Open reservations of spaces and stand, write us
MUCHO MÁS QUE UNA FERIA DE FOTOGRAFÍA
Un edificio, 5 congresos, 4000 metros cuadrados de área comercial para fotógrafos y videógrafos y más de 50 ponencias y zona Keynote de fotógrafos con presentaciones, motivación, técnica, marketing. Photo Forum Fest es el encuentro que ningún fotógrafo o videógrafo se debe perder.
CUANDO Y DONDE
15, 16 y 17 Abril 2020 | FIRA DE BARCELONA MONTJUÏC
Próximamente anunciaremos la programación.
Abierta reservas de espacios y stand, escríbenos
TRADUCCIÓN SIMULTÁNEA | SIMULTANEOUS TRANSLATION
La mayoría de las conferencias son traducidas a varios idiomas Ingles / Español / Frances.
Most conferences are translated into several languages English / Spanish / French
NETWORKING
Lo mejor de Photo Forum Fest es el buen ambiente, el evento ideal para hacer negocios y crecer como profesional de la fotografía.
The best of Photo Forum Fest is the good atmosphere, the ideal event to do business and grow as a professional photographer.
CONFERENCES
Más de 50 conferencias de fotografía de retrato, boda, familia, naturaleza, fotoperiodismo…. en sólo 3 dias!
More than 50 conferences portrait photography, wedding, family, nature, photojournalism …. in just 3 days!
LIVE SHOOTING
Sesiones de retrato, técnica, edición, talleres, no podrás verlo todo!
Portrait sessions, technique, editing, workshops, can not see everything!
BARCELONA
Primavera, sol, arquitectura, museos, Photo Forum Fest y Barcelona, la mezcla perfecta. 
Spring, sun, architecture, museums, Photo Forum Fest and Barcelona, the perfect mix.
PARTY & CONCERT
La fiesta de la fotografía Europea se vive en Photo Forum Fest, nadie las olvida.
The European photography party is lived in Photo Forum Fest, nobody forgets them.
The biggest photography festival
in Europe.
MORE THAN 50 CONFERENCES
3000 METERS OF COMMERCIAL ZONE
LIVE SHOOTING
GREAT PARTY AND CONCERT
FREE KEYNOTES
Chema Madoz en Photo Forum 2019
foto Eric Parey
EDICIONES ANTERIORES  /  PREVIOUS EDITIONS